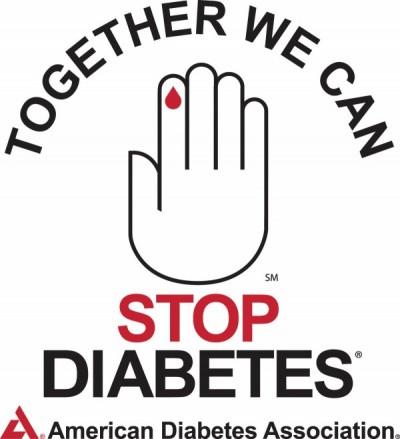 There are different types of Diabetes, but all involve how your body metabolizes sugar.  When you eat sugar your pancreas releases a hormone called insulin. Insulin allows your body to get the sugar out of the blood and into the tissues that need it, like nerves, muscles, and your brain. When your body doesn't make enough insulin you feel starved for energy and may start craving sugar.
There are several types of Diabetes and each has something to do with insulin and blood glucose, but they're not all the same and the treatment for each can be different.
Type 1 Diabetes is a disorder in which the pancreas stops producing insulin. It used to be called juvenile diabetes. It is sometimes referred to as insulin-dependent diabetes mellitus.
Type 2 Diabetes is a disease in which the pancreas can produce insulin. The insulin is either not enough for the amount of energy your body is trying to use, or your body can't use it effectively and needs help.
Gestational Diabetes is diabetes that develops during pregnancy. According to the National Institute of Diabetes and Digestive and Kidney Diseases (NIDDK), women with gestational diabetes have a 35 to 60 percent chance of developing type 2 diabetes within 20 years.
Prediabetes is when your blood glucose levels are higher than they should be, but not high enough to qualify as diabetes. Prediabetes puts you at increased risk of type 2 diabetes.
Are you at risk?  The main risk factors for developing diabetes include:
Obesity (a body-mass-index over 30): if you have been steadily gaining weight this is the biggest risk factor developing diabetes, accounting for approximately a 50 percent of the increase in diabetes in men and 100 percent in women. Recently a major study showed a 100-fold increased risk of incident diabetes over 14 years in people whose BMI was over 35 compared to a normal BMI.
Family history: compared with individuals without a family history of type 2 diabetes, individuals with a family history in any first degree relative have a two to three-fold increased risk of developing diabetes. The risk of type 2 diabetes is higher (five- to six fold) in those with both a maternal and paternal history of type 2 diabetes.
Ethnic heritage: certain ethnicities are at higher risk of developing type 2 diabetes. These include African-Americans, Hispanic/Latino Americans, Native Americans, Hawaiian/Pacific Island Americans and Asian Americans.
Fat distribution: ever noticed some people's body shapes? The distribution of excess fat tissue is another important determinant of the risk of insulin resistance and type 2 diabetes. Type 2 diabetes occurred most in people with larger waist circumferences. This is called central or abdominal obesity.
Smoking: many people don't realize there is a link, but the longer you smoke (and the more cigarettes you smoke) increases your risk is of developing diabetes. The good news is this risk is diminished with each year you continue to not smoke.
Sleep duration: another less known risk factor is the quantity and quality of sleep you get may increase your risk of developing Diabetes.
So do you have Diabetes?
 
Come into SIMED First Care or your SIMED healthcare provider's office and get tested for diabetes today! It's a simple blood test and can have a big impact on your long term health. Despite the test result, and especially if have any of the risk factors listed above please talk to your doctor about lowering your risk of diabetes through your lifestyle factors such as physical activity, diet, smoking, alcohol consumption, body weight, and sleep duration. Improving these lifestyle factors can reduce the risk of diabetes mellitus, and your doctor is always there to help!