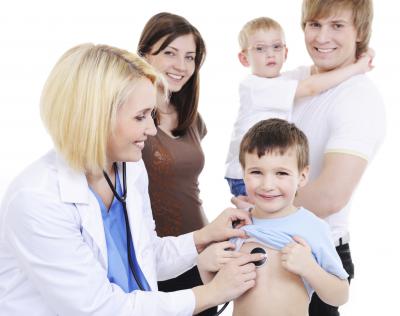 If you need to get your kids in for a physical, walk-in anytime or contact our office and schedule an appointment today! First Care, SIMED's Urgent Care clinic in Gainesville, FL is offering "Back to School" physicals for high school and below sports programs, school entrance requirements and other school activities.
First Care's Board Certified Family Medicine physicians and experienced physician assistants are here to take care of your urgent care health needs. Our on-site labs, x-ray and specialized radiology departments provide speedy/ rapid results to support your health care. Referrals to our in-house specialists are seamless and provide integrated services throughout your care. Why go anywhere else?
Also remember Flu season is coming and flu shots will be available in the first week of September. Although the flu season doesn't typically begin until October, flu cases were reported early last year. Flu shots are recommended for anyone aged six months or older.
First Care is open Monday – Friday 7:00am – 6:00pm. You can reach us at (352) 373-2340 or click here to request an appointment online.