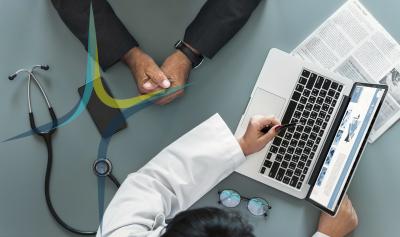 This year during patient experience week, SIMEDHealth wants to highlight some of the work we've done and continue to do to give our patients the highest quality of experience and care.
Just last year, SIMED was given the Outstanding Clinical Practice Award by the Alachua County Medical Society (ACMS). The award was given after a national survey company evaluated SIMED on a number of different health promotion and disease measures. SIMED scored in the 90th percentile (the highest scoring possible) for nearly all these areas.
"Most importantly, our patients love how well our doctors communicate," Susan Knowles, SIMEDHealth's executive chief of staff said.
Knowles also said she is excited about SIMEDHealth picking up where SIMED left off.
"Part of the reason we created SIMEDHealth was to continue on this journey of ensuring the patient experience, quality of care and being a good steward of resources. We work with other resources in the community to ensure this as well. We know our medical excellence is important, but what matters is patients overall wellbeing," she said.
There are some exciting things coming to SIMEDHealth over the next few years, according to Knowles. You may have recently seen the newly designed suite in SIMEDHealth's 4343 Gainesville location.
"Healthcare has changed since we moved into the Gainesville 4343 building in 2005. We wanted to design a suite that is more in tune with our goals, technology, and the patient experience. We don't want our patients to wait, so in this suite, we don't have waiting rooms. All staff comes to you. The patient lounge is a beautiful and peaceful environment. Over time we will transition other clinics to this model; such as our third Chiefland expansion coming later this year. It will be similar in atmosphere, workflows and give maximum attention to the patient experience," Knowles said.
As we move further along into digital communications, Knowles said, technology plays a bit part in the patient experience more than ever before. Because SIMEDHealth recognizes this, there is also an electronic check-in system that coincides with this new clinic model.
"The great thing about this system is that it pushes all the patient paperwork to your mobile device or computer. Instead of having to come to the doctor 20 or 30 minutes early to fill out paperwork, you can easily fill it out in the convenience of your own home at a time that works for you. This paperwork then integrates into your SIMEDHealth electronic health record. As you return to your doctor's office, this process goes from 10 minutes the first time to 2 minutes. It is also a much more secure payment and insurance verification tool. There's much less room for error," Knowles said.
Although technology can play a big role in the patient experience, SIMEDHealth recognizes that nothing can replace a well-trained staff.
"During NEO, (new employee orientation) we spend hours throughout the week discussing this and we see a direct result. The administrative and managerial staff brings it to the forefront and helps our new team members see the patient experience as a vital part of health care," said Renee Wilkson, a SIMEDHealth HR generalist
The director of operations, Christine Landry, helps to train new team members on the patient experience by educating them on the START principle.
S. Smile and greet warmly
T. Tell them your name and role
A. Active listening and assist
R. Relationship building
T. Thank the person
"Every conversation we have is part of the patient experience. By START-ing every patient interaction this way, our patients really feel SIMEDHealth cares about their wellbeing and takes that extra step to ensure we have met their needs. Our patients leave with a smile and have often told us "I just love coming here and seeing you all; you made my day," Landry said.
Susan Knowles said she enjoys this principle and getting to see this reflected in patient surveys and feedback; such as 'fishbowl' comments on the walls of each clinic.
"This encourages our staff to always make our patients' day. For our staff to get a letter that celebrates and recognizes them, it gets them motivated in the patient experience journey," Knowles said.
Above all else, Knowles said that a positive patient experience usually results in improved health and wellbeing.
"It's what we're all about. We all got into this profession in order to help others. The better experience patients have, the more committed they are to work as a team with their physicians. So we need to engage patients. If you have a good experience, you're more likely to participate in improving your own health," she said.
Click here to learn more about SIMED's Outstanding Clinical Practice Award, our new clinic model and our transition to SIMEDHealth.
We're always looking to improve our patient experience. To provide us with additional feedback, please click here.