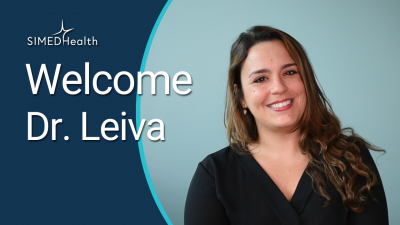 SIMEDHealth welcomes Dr. Stephanie Leiva, a board-certified OB/GYN with expertise in women's health.
Dr. Stephanie Leiva has extensive education and training, including a medical degree from UCIMED and residency from Michigan State University, she provides exceptional care for routine gynecological exams, minimally invasive surgery, and more. Now seeing patients in Gainesville starting May 1st. To learn more about Dr. Leiva,
click here
. To make an appointment with Dr. Leiva,
click here
.
If you're unable to play this video, watch on
YouTube.