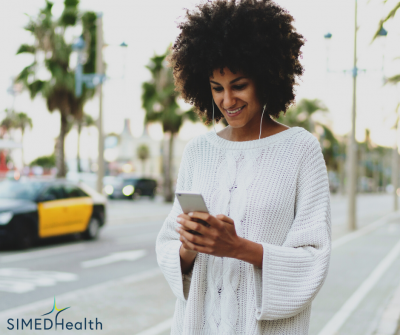 Since March, the world has been feeling the effects of the spread of the COVID-19 virus. Social distancing and stay at home orders have lessened most people's social interactions and time outside. While these are essential to slow the spread of the coronavirus, it can have a detrimental effect on people's mental health.
A free app that can be downloaded to your phone called COVID Coach can help you connect to resources to affect your mental well-being positively. Miguel Rodriguez, MD, a rheumatologist with SIMEDHealth's Arthritis Center, previewed the COVID Coach app. "During these stressful times of health concerns, financial instability, limited access to resources, and uncertainty about the future, it is important we practice self-care," Dr. Rodriguez says. "Self-care is any activity that we do deliberately to take care of our mental, emotional, and physical health. It is something that you actively plan."
Dr. Rodriguez adds, "Scheduling as little as 5-15 minutes every day to work on self-care can make a big difference. COVID Coach has multiple different coping tools you can try out to find the ones you like. Then save preferred tools to your favorites so you can come back to the ones that work for you."
"It's essential, and okay to acknowledge that you are experiencing increased stress as a result of COVID-19. Along with adequate sleep, exercise, staying connected to friends and family, and continuing your medical care, the COVID Coach app may aid in keeping your stress at a lower, more manageable level.