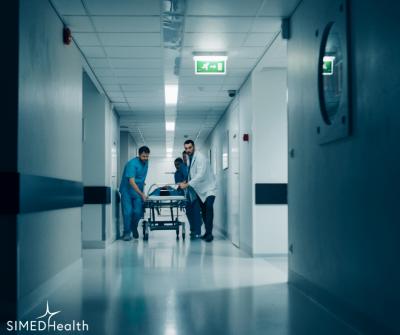 Did you know emergency room visits increase during the holiday season? In some areas, there is a 10-15% increase around Christmas and New Year's Day. To prepare yourself for some possible accidents, Larissa Lim, MD of SIMEDHealth Primary Care, provided us with some tips on how to avoid the E.R.
Minimize exposure to sick people. If you cannot avoid exposure to ill family members, consider asking those who are coughing to wear a mask. Proper and regular handwashing will also reduce your chances of catching infections.
Get your flu shot in the fall each year to minimize the risks associated with Influenza. The flu lasts typically 5-7 days and causes lots of lost work and family time. It can also cause other infections like pneumonia and sometimes leads to death.
Don't forget to take all your prescribed medications as instructed. This can be a busy time, and with the holiday excitement, the routines things may get overlooked. Nothing is more important than your health. Set timers, leave yourself notes, whatever needs to be done to stay on track.
If you become ill, contact your healthcare provider for an evaluation. Many medical offices and urgent care centers are open around the holidays. Even if they are closed, there is usually a physician, nurse, or physician assistant on-call who can assist your medical decision making by telephone. 
Don't drink and drive. Drug and alcohol-related emergency room visits to jump to 10.1% on Christmas and skyrocket to 17.1% on New Year's Eve. Make a plan before going to parties to have a friend or family member that is the designated driver or to take a taxi, Lyft, or Uber. 
Avoid the emergency room unless you are dealing with severe life-threatening emergencies like chest pain, trouble breathing, head injuries, and signs of a stroke. Crowded emergency rooms can be dangerous, so consider going to an urgent care center first.
Click here to schedule an appointment with Dr. Lim or one of our other Primary Care physicians.