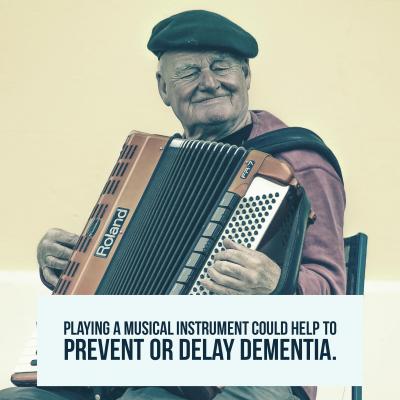 You probably know someone with Alzheimer's dementia. More than 5 million Americans live with Alzheimers, and many more people feel the effect as friends and family members of an individual with dementia.
Medications
The best medications to slow down memory loss are Aricept (Donepezil) and Namenda (Memantine). These medications have proven to work effectively in conjunction with each other. It's important to make the distinction that Alzheimer's medications don't resolve the disease or  improve memory, but instead slow the decline.
While TV and magazine advertisements may offer alternative medications, Dr. Ackerman warns they may not have gone through as many well-designed studies and there may not be as much evidence supporting their benefits so users should be careful and discuss these alternatives with their physician.
Diet
Diet is important for the brain, and Dr. Ackerman recommends the Mediterranean diet for almost everyone, but especially people with Alzheimer's. 
The suggested guidelines for the diet, which was created by a team specifically to combat Alzheimer's, include:
- Eating a green leafy vegetable and one other vegetable a day
- Snacking most days on nuts
- Eating beans every other day
- Eating poultry at least twice a week
- Eating fish at least once a week
- Drinking a glass of wine a day
- Eating berries at least twice a week
Foods that are unhealthy for the brain include: red meat, butter, stick margarine, cheese, pastries, sweets, and fried or fast food. These foods should be limited.
Exercise
Regular exercise is important for people with Alzheimer's or people who have the potential to get Alzheimer's. Exercise and a healthy diet ensure blood pressure and cholesterol are controlled and keep patients healthy. 
Sleep
Sleep is particularly important for cleaning up the debris and amyloid plaque in the brain of Alzheimer's patients. Inefficient sleep or disruptive sleep can increase plaque buildup and Alzheimer's symptoms. 
A leading cause for disruptive sleep is sleep apnea, so if you believe you might have sleep problems, getting tested and diagnosed is important. In a study done on people with sleep apnea, those who did not treat the apnea had greater plaque buildup compared to those who were treated. 
Keep the Brain Active
Activities like puzzles are good for people with Alzheimer's. Crossword puzzles, Sudoku and similar activities can help maintain the neurologic pathways our brain uses to problem solve.
Alzheimer's patients can benefit from playing games and being active with family and friends as well.
Playing musical instruments has also proven to be beneficial to people with memory loss. While Dr. Ackerman does not expect patients to learn a new instrument, patients who already play can benefit from practicing regularly.
Avoid passive activities like watching TV. 
Higher Education
Researchers have found that higher education protects the brain against dementia. People who have advanced degrees are less likely to get Alzheimer's to the same extent as those without higher education.
Resources
The Alzheimer's Association is another great place to look for resources on Alzheimer's. On their website you can view the signs of Alzheimer's and other important information about Alzheimer's.