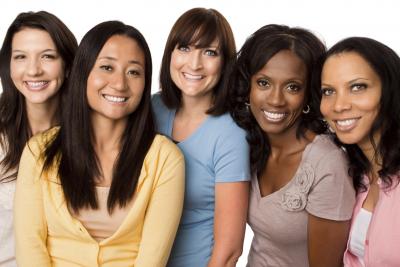 We sit down with SIMED Women's Health gynecologist Dr. Meera Nair as she answers some questions about the benefits of keeping up with an annual women's wellness exam as well as reminding us it is never too early or too late to take control of our own health. 
Why is it important to have an annual women's health visit?
"An annual visit with your women's health physician provides an excellent opportunity to evaluate your current health status and seek out advice about:
Identifying Medical Risks/Problems
Minimizing Health Risk Factors
Promoting Prevention Practices
Maintaining Healthy Life Style
Despite certain components of the annual women's wellness exams no longer being recommended annually, like pap smears, a visit and exam with your physician is still important."
What occurs at an annual well-woman visit?
"An annual wellness women exam includes:
Health History – Yours and Family's Screening Evaluation
Renew and Update of Immunizations
Specific Components Depend on the Age and Risk Factors Identified (cardiovascular, breast, genitourinary, pelvis, etc.)"
At what age should a woman begin having annual visits?
"Most adolescent girls should start visits between 13 and 15 years of age, subsequent visits annually. The care given depends on the sexual, physical, psychological and cognitive development of the girl. Usually the pelvic exam is avoided at the initial visit unless there is a specific indication."
How do well-visits change at different life stages?
"Well woman care changes depending on the age and risk factors of the age group. For example during adolescence the visits focus more on counseling about mental health problems like:
Healthy Eating and Fitness Habits
Risk Avoidance Immunization
Safe Sex Counseling
Bullying
Substance Abuse
Pelvic examination may or may not be done depending on the specific situation of the patient. As age advances, the management of health care changes to include issues like:
Fertility Issues
Cancer Screening
Bladder Function
Sexual Function
Menopause
Osteoporosis
As a woman's body changes through life, their mental health is an important component to their sense of wellbeing."
How is this addressed?
"An evaluation of mental health is an intercal part of a woman's annual wellness visit. This evaluation can include (but not limited to) mental, emotional, behavioral and/or medical issues such as:
Relationship Issues
Domestic Violence (school or work related violence)
Sources of Stress
Depression
Anxiety
Sexual Health Related Issues
What are 5 wellness tips for women of any age?
Dr. Nair says that the top wellness tips for all women are:
Eating Healthy
Regular Exercise
Safe Sexual Practices
Continue Annual Well Woman Care and Screening
Maintain an Open Communication with the Physician in Case of Any Concerns
What are some of the most common health problems in women's health?
"The common health problems differ in different age groups but the most general are:
Heart disease is the leading killer of women, responsible for about 29% of deaths, reports the CDC 

Breast cancer is the most common cancer in women. It is second to lung cancer as the leading cause of death for women 

Depression appears to affect more women than men. The National Institute of Mental Health reports that about 12 million women are affected by a depressive disorder each year compared to about 6 million men.

Osteoporosis is common for all women as they age. Loss of height and hunched back can be prevented.

Decreased estrogen following menopause contributes to vaginal dryness and/or bladder dysfunction" 
Dr. Nair would like to see us take control of our health this year! If you're not sure how to start or need help formulating a safe plan designed for your needs, start by scheduling an appointment with a Gynecologist or Primary Care physician today! Click here to request an appointment online.