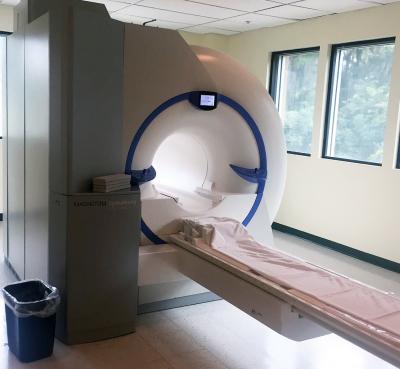 SIMED Imaging and Radiology
unveiled a new MRI for the Gainesville location (4343 Newberry Road Ste. 5) earlier this month.  The MRI has a new table, new coils and new software.
The Tim (Total imaging matrix) upgrade means faster scan times and greater picture quality. The shorter tunnel will also make the room feel more spacious.
MRI Speed:
With the new MRI, you can get in and out of the office faster and get your results quicker. SIMED also now has more appointment availability as scan times are reduced almost in half. 
MRI Clarity:
Because the images are now clearer, surgeons will be able to see the area scanned in more detail and have more precision. Diagnosing will also be easier because of the higher image quality.
MRI Spaciousness:
The tunnel of the MRI is also shorter than before which means exams should feel less claustrophobic. Whereas before, you had to have your entire body in the tunnel to do a leg or arm exam, now you can just place your arm or leg in the MRI tunnel.
The new MRI means a new, improved experience. Schedule your MRI with SIMED. Call 352-224-2475 or talk to your doctor today!