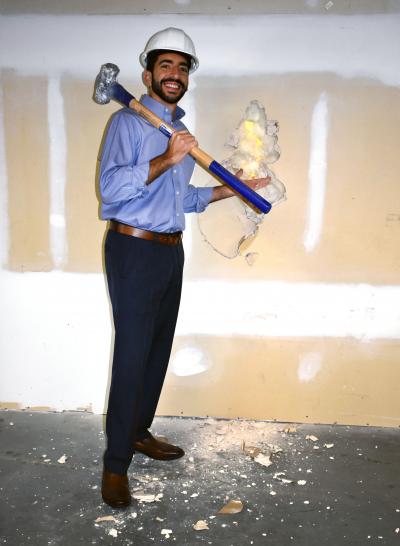 As SIMED continues to grow to meet the needs of our community, we are excited to announce the construction of our new "clinic of the future". 
Suite 7 in our 4343 Building in Gainesville is being redesigned and will become a
Primary Care
suite and the future Gainesville location for Drs.
Lefkowitz
,
Svestka
, and
Roque
.  These physicians and their staff have agreed to participate in a new pilot program which will introduce new technologies and clinic efficiencies into our workflow.
"We are always implementing ways which we can provide higher quality care to our patients, and we believe these new technologies and clinic design will improve patient access, flow, and convenience.  We're hopeful that we will be able to expand the successes of this new clinic throughout all of our patient care areas," said
Daniel Duncanson
, MD, Chief Executive Officer for SIMED.
Construction begins on December 4th and is expected to be completed in only 135 days. Our staff will be making every effort to minimize any inconvenience to our patients.