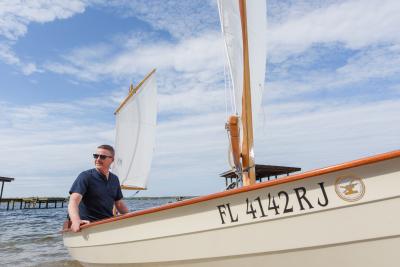 Photo by Jimmy Ho Photography
If you flip through this month's edition of Wellness 360, a North Central Florida magazine focused on complete wellness, you may come across a familiar face. 
The Spotlight 360 section, titled "On the Quest for Adventure," features Dr. Vance Elshire of SIMEDHealth's Interventional Pain Management. Here he talks about his recent completion of the 2018 Everglades Challenge and how to live a consistently-healthy lifestyle while working and caring for a family. 
All of us at SIMEDHealth are proud of Dr. Elshire's accomplishments and excited to see where his next quest for adventure takes him.
You can read the shorter version of this article here. To view the full article and additional photos, pick up a copy of this free magazine in and around the University of Florida campus, at local retailers and at a SIMEDHealth location near you.